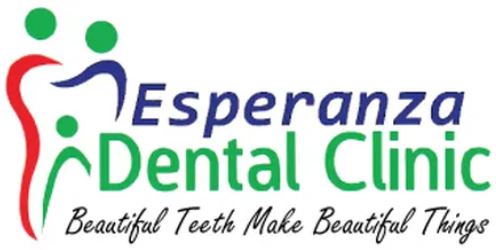 This is NOT A DENTAL INSURANCE POLICY!
This is a DISCOUNT PROGRAM designed for you, your family,
employees or anyone with dental needs!
Plan offers:
2 FREE dental exams per year
1 FREE basic cleanings per year*
1 FREE set of digital x-rays
20% to50% DISCOUNT on any other treatment including root canals,
fillings, bleaching, crowns, bridges, dentures, deep cleaning and more.
This is a discount fee plan. THIS IS NOT DENTAL INSURANCE.
By paying an annual enrollment fee, you will be entitled to receive
dental services at reduced rates.
Individual coverage $99.00 for 12 months coverage
Family coverage
$99 1st Person
$55.00 each additional member
register on the same day
$65.00 each additional member
register any other day
*Does not apply to periodontal treatment such as Scaling and Root Planing (deep cleaning).
| Dental Procedure | Regular Price | You Pay |
| --- | --- | --- |
| X-Rays | $88 | $0 |
| Tooth color filling 1 surface | $178 | $83 |
| Crown porcelain, M/B | $ Varies | $ Varies |
| Single Root | $688 | $369 |
| Deep Cleanings (SRP) | $210 | $125 |
Definitions. As used in this Description, "Eligibility" means
your right to receive dental services at reduced rates. Services
at the reduced rate set forth In this Description. "Specialist"
services" are periodontics, endodontics, orthodontics and oral
surgery. 'Specialist' is a dentist who pertains only a specialist service.
Commencement of Services. Once you have read through
this Description you should complete the Enrollment Form
included in this brochure along with your payment for the one-
time processing and initial annual enrollment fee.
Payment may be made by check. cash, or credit card. Once your
Enrollment form and fees are received you will be eligible to
receive discounted pricing.
Term and Termination of Services. Your right to receive
services will continue for one 1year from the time we receive your
initial annual enrollment fee. The termination date will appear on
your identification card. and will end on midnight on that date.
Renewal of Eligibility. You can renew your right to receive
discounted fee services for an additional year by paying an
annual re-enrollment fee before your initial eligibility terminates.
The re-enrollment fee may be different from the Initial annual
enrollment fees and you will be told what the applicable fee is in
your renewal notice. Upon re-enrollment you will receive new
identification cards. The same procedure Will be used to re-enroll
for succeeding years.
Cancellation of Services. You will have ten (10) days after you
receive your identification card to cancel your  eligibility and
receive a full refund of your enrollment fee. However, no
cancellation will be permitted if you received services during this
10-day period.
Other Charges. There are no copayments, deductibles,
or other charges of any kind under this plan.
All that you have to do is pay your for the discounted services
that you or your eligible family members receive when you need them.
Limitations and Exclusions. The following is a complete list of
all limitations and exclusions under this Plan:
It is your responsibility for payment of fees at the time you
receive service if you have dental insurance. We do not provide
insurance and do not coordinate benefits with any dental
insurance you or your family members may have. If you have
dental insurance, you should contact your dental insurer to see
what benefits will be paid.
Treatments not covered are fractures or dislocations, congenital
malformations, malignancies, cysts or neoplasms, or
Temporomandibular Joint Syndrome (TMJ). prescription drugs
and over the counter drugs. Prophylaxis (Basic Cleaning) is
limited to once every six months, which does not apply to a
periodontal deep cleaning, (SRP). Full mouth x-rays are limited
to once every 24 months. replacement of partial dentures is
limited to once every five years. Full upper and/or lower dentures
are not to exceed one each time in any five-year period.
Denture relines are limited to one per arch in any 12 month
period.